On March 15, the NTIA initiated its long-anticipated consultation – and Request for Comment – on the Development of a National Spectrum Strategy.
The consultation focuses on three pillars of stakeholder engagement with a goal, among other things, of identifying 1,500 MHz of new spectrum resources: (1) A Spectrum Pipeline to Ensure U.S. Leadership in Spectrum-Based Technologies… how much spectrum is needed and in which bands, use cases, incentives, exclusive use versus sharing, and how the US fares relative to other countries; (2) Long term spectrum planning… engagement of federal and non-federal stakeholders, time horizon for planning, optimizing effectiveness of allocations; and (3) Unprecedented Spectrum Access and Management through Technology Development, focusing on innovations in spectrum management and uses of spectrum and sharing solutions such as incumbent informing capability. 
Comments are also sought on the details of an implementation plan – near-term steps and priorities – and two public "listening sessions" are planned, one on March 30 and one on April 11.
The Leading Edge of Convergence?
The NTIA offers up a lengthy list of services and applications including but not limited to: Fixed and mobile wireless broadband services; Next-generation satellite communications and other space-based systems; Advanced transportation technologies; Industrial and commercial applications (i.e. manufacturing, agriculture and utilities); Wireless medical devices and telemedicine; Internet of things (IoT) and smart cities; National defense and homeland security; Safeguarding the national airspace and ports; Securing the Nation's critical infrastructure; Earth and space exploration and research; and Climate monitoring and forecasting, and other scientific endeavors.
The unlicensed (WiFi, UWB, etc.) community may feel a bit left out but there is no denying all of these require access to spectrum in one form or another. To what extent these applications converge and can "ride" on common airwaves is not directly addressed, but there is a suggestion that bands could be rationalized and spectrum "neighbourhoods" created as one way to smooth out the support for myriad applications across many different ranges. This could also be the leading edge of convergence for spectrum applications… the FCC is already looking at convergence of satellite and terrestrial applications. What other sets of applications and services should be considered together?
What will be in the Pipeline?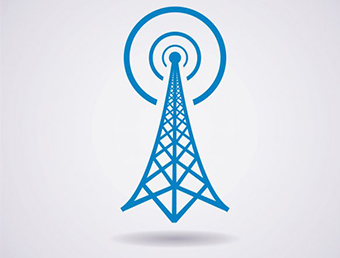 The never-ending appetite for digital bits and bytes fuels the need for new spectrum. It almost goes without saying that additional mid-band spectrum would be a key tool for 5G and for fixed wireless, such as is anticipated in the 3.1 to 3.45 GHz range. More broadly, there is significant focus globally on other centimetric bands from 7 GHz to 20 GHz that in particular could be identified with capacity to support continued 5G deployment as well as future 6G services.
As with all the G's, 6G will be able to count on re-farmed bands now supporting earlier-G technology. As usual, though, 6G will also need new bands to support new technology ecosystems and capabilities, while co-existing with 5G and 4G for some time.
Looking at the spectrum world from 7 to 20 GHz reveals interesting options that can be considered for future licensing. Some are already on the FCC's "plate"… notably about 1 GHz of capacity potentially available in the 12-13 GHz range. 
But there are many other opportunities, some of which in fact are already identified in the US Table of Frequency Allocations for use for both mobile and fixed applications, or in ITU parlance these applications are already "co-primary" in the band. This is the case in parts of 7-8 GHz, spectrum around 10.5 GHz, in the 14-15 GHz range (with some workaround needed for some satellite allocations), in 18 GHz and possibly others. 
In a Nutshell, the Future is Bright for New Spectrum and 6G
One of LYA's key competencies is development of spectrum strategy: how much do you need, in which bands, what is the roadmap and plan for implementation and technology, and how does it all fit together. Whether for mobile, fixed wireless, satellite, private wireless or Industry 4.0 applications, we've got you covered…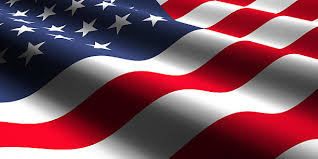 Please contact us for more information and on how we can help develop comments to the NTIA and/or provide support of development of your spectrum business plan.