LYA is pleased to be attending the GSMA's premier event MWC in Barcelona from February 27 to March 3, 2023. Join us to discuss 5G, 6G and global industry developments and to catch up on the future of mobile networks and services.
Make sure to join Johanne Lemay for a lively discussion of 5G Network Slicing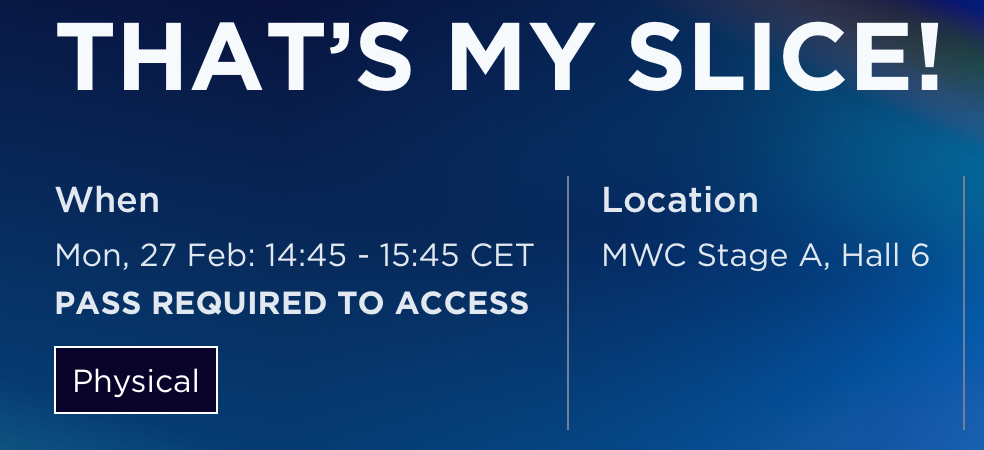 Johanne Lemay will be moderating the panel "That's My Slice!" on Monday February 27, 2023 at 14:45 CET for an important discussion on network slicing. The content-packed session will focus on key aspects of this new and emerging opportunity: network architectures, private networks, software and new services.
Please contact us to set up a meeting in Barcelona… We look forward to seeing you there. If you are not attending, we would be happy to hear from you in any case.